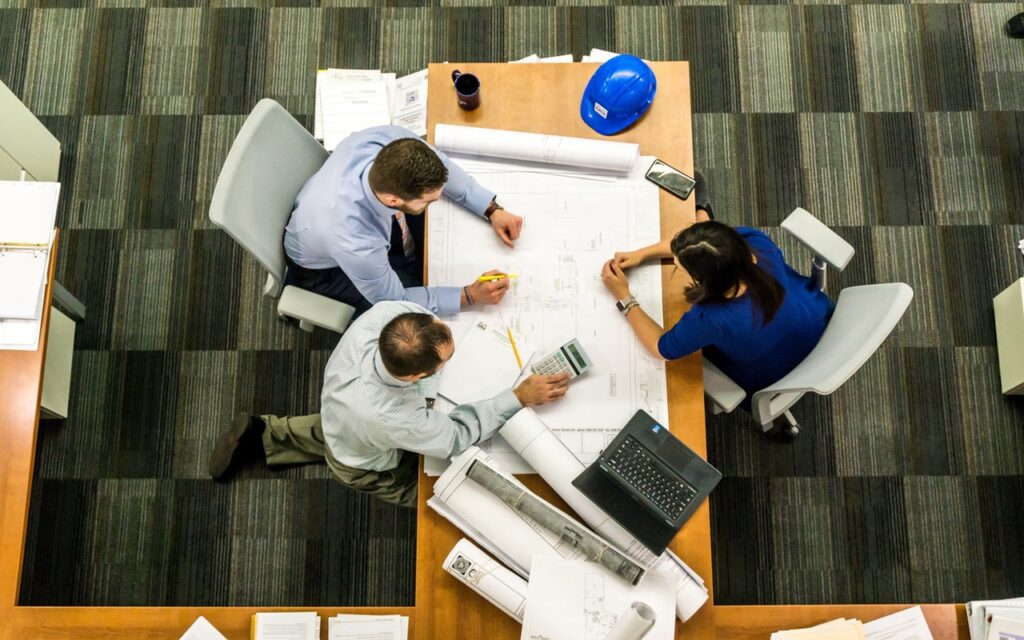 Earlier this month, Laing O' Rourke Manchester Airport Transformation Programme's health, safety and environment team was crowned Team of the Year in Inspiration category of the internationally-renowned RoSPA Awards, the longest-established health and safety industry awards scheme in the UK.
The scheme, which receives entries from organisations around the world, recognises achievement in health and safety management systems, including practices such as leadership and workforce involvement
The ceremony took place in Birmingham where the Laing O'Rourke team were presented with the award during a gala dinner ceremony.
Winners' "workplace excellence"
The Team of the Year Award is part of the new Inspiration Awards category which recognises individuals, teams and projects that are a source of pride and inspiration towards health and safety in the workplace.
Head of qualifications, awards and events at RoSPA, Julie Small comments: "It's a huge achievement to be named Team of the Year, and judges were impressed with the standards that have been set for the Manchester Airport project.
"The RoSPA Awards are the most highly-respected in the health and safety arena, with almost 2,000 entrants every year, and allow organisations to prove excellence in the workplace, demonstrating a commitment to the wellbeing of not only employees but all those who interact with it."
Worker saved following cardiac arrest
Andrew Swindells, Laing O'Rourke health, safety & environment manager said: "It's a great achievement for the team. The Manchester Airport Transformation project is one of the biggest in the country with an average of £1million worth of construction happening every day. During 2018, the team focused on creating a strategy based on one of its core principles – 'Safety is the Presence of Positives' – placing a priority on being proactive in seeking out opportunities to add resilience to existing processes.
"They introduced a number of initiatives that have gone a long way to underpinning the positive standards on site. One of these initiatives led to the life of an operative being saved following a cardiac arrest, with the introduction of both CPR training and multiple project defibrillators signposted in the main work areas."
Michael Walker, Director of JPS Walker, comments:
"Huge congratulations to Andrew and his team; it's encouraging to see companies of this stature raising the bar to create a safer, healthier environment for employees."
"The clients we represent when something goes wrong in the workplace come to us with injuries ranging from cuts and bruises all the way to devastating traumas or lifelong conditions.  As well as the obvious pain and suffering they have to endure as individuals, the knock-on effect on family and colleagues can be extremely disruptive and distressing.  
Injuries like these can be prevented with an approach like the one employed by Laing O'Rourke.  They use the vigilance and creativity of their team to constantly evolve workplace safety and not just view it as adherence to a minimum standard."