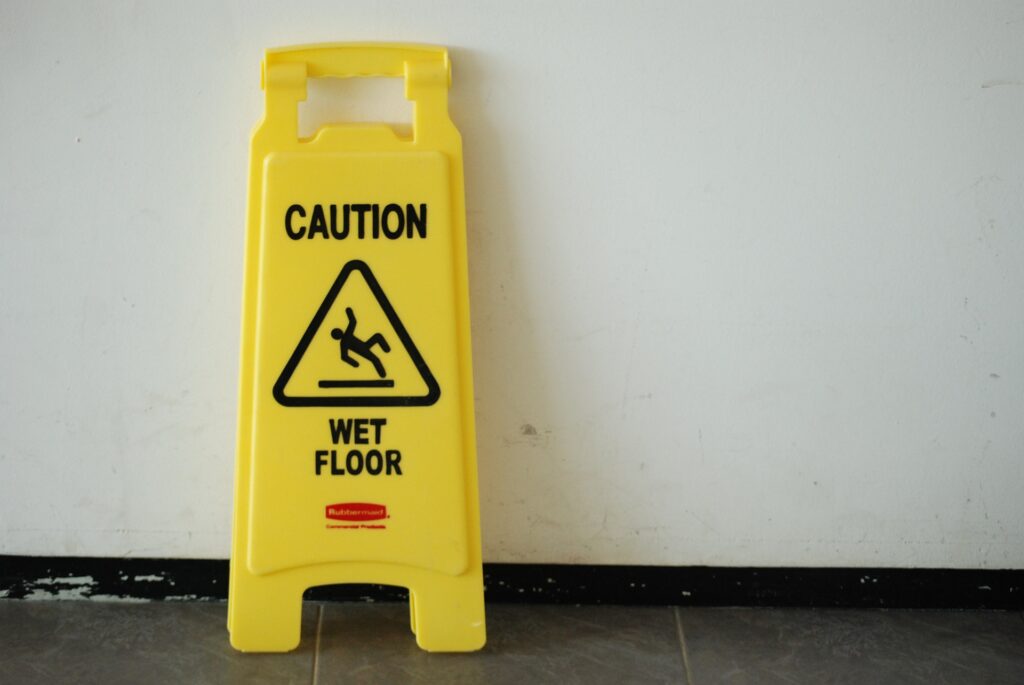 In the early months of 2018, Edyta had just walked into a local supermarket when she slipped on a wet floor in the entrance area. It had been snowing that day. There were no warning signs present.
She was in immediate pain, with the left knee of her trousers torn. She had suffered a laceration and swelling to the knee. A security guard came to her assistance and she completed a report in the supermarket's accident book.
In the months that followed, the walking and kneeling was difficult, and overall it took around 8 months for Edyta to recover from her injuries.
Edyta came to us for assistance and our solicitor Paul Pike set to work putting together the claim form setting out the legal basis for the claim and detailing the circumstances of the accident.
He submitted the claim to the supermarket's public liability insurer. The insurer conceded the supermarket's liability for the accident. We arranged for Edyta to attend a short consultation with a specialist GP expert, who produced a report that confirmed the extent of her injuries and gave a formal prognosis.
In negotiations with the insurer, we agreed a settlement of £3,100 for Edyta's injuries.  Edyta said:
"Thank you very much Paul for all you done for me. I am very much satisfied with your hard work. 
"You have managed in your full professionalism to leave some warm reflections in my heart.  Both my husband and I are full of admiration to you and there's not enough words to say thank you!"
If you have been injured after a slip, trip or fall, we could help you make a No Win, No Fee claim for compensation. We have a wealth of experience in securing the best possible settlement for our clients. Get in touch online or call us on freephone 0161 713 5575; we'll assess your claim and take you through the next steps of the process.